8 Things More Dangerous For Kids Than Vaccine Injuries (According to the CDC)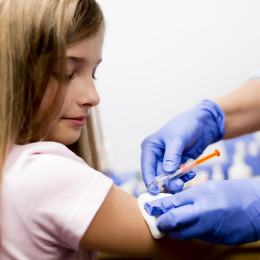 The following figures from the Centers for Disease Control and Prevention (from 2012) indicate that there may be a few things kids do on a daily bases that are way more dangerous than getting vaccinated.
223,713 kids were injured while riding bikes…
198,807 kids were injured in car accidents…
125,328 kids were bitten by dogs…
5,187 kids were hurt swimming…
7,485 kids were injured by a BB gun shot…
5,400 kids were hurt while playing outside…
69,599 kids consumed poison (accidentally)…
34,071 kids were injured walking…
451 kids suffered from vaccine injuries. A majority of doctors agree that vaccine benefits are much greater than the risk of contracting diseases preventable by vaccines.