5 Facts You Should Know Before You Buy Organic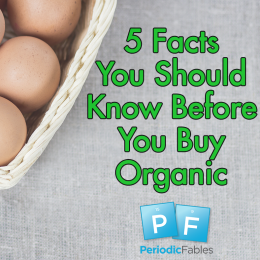 September 17, 2014
Categories: GMOs
The "organic" label is arguably the most successful food brand since sliced bread (pun intended). But that doesn't mean we should ignore the junk science people are using to sell you organic products.
Here are the 5 facts you should probably know before you buy organic…
1. Marketing usually tends to skimp on the facts and most particularly good science. Organic food is no exception. Take it from Bill Clinton's Agriculture Secretary: organic labels are a marketing tool that have nothing to do with food safety.