Another Study Shows Heart Benefits of Alcohol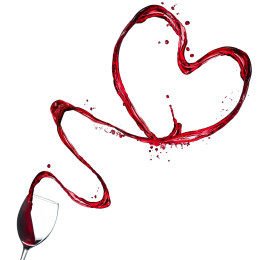 Just weeks after the United Kingdom's Ministry of Health warned its citizens there is "no safe" amount of alcohol, a new study published in the International Journal of Cardiology suggests the heart benefits of moderate drinking.
For more than 10 years, researchers from the Norwegian University of Science and Technology followed 60,655 Norwegian individuals with no history of cardiac problems.  When the study concluded, 1,588 participants had developed heart problems. Researchers found those who drank rarely, abstained completely, or had alcohol abuse problems were most likely to develop cardiac problems.
According to this study, the ideal amount of alcohol was roughly five alcoholic drinks per week, regardless of whether individuals consumed beer, wine, or spirits. Consuming too much alcohol can lead to higher blood pressure, undoing the possible health benefits of moderate drinking.
The study concludes: "Frequent light-to-moderate alcohol consumption without problem drinking was associated with a lower HF [Heart Failure] risk in this population characterized by a low average alcohol intake."
This latest research echoes what we've pointed out on this blog before—for many adults, moderate alcohol consumption may offer health benefits.