Category Archive: Water
October 21, 2021
Author: The Center for Accountability in Science Team
Categories: Water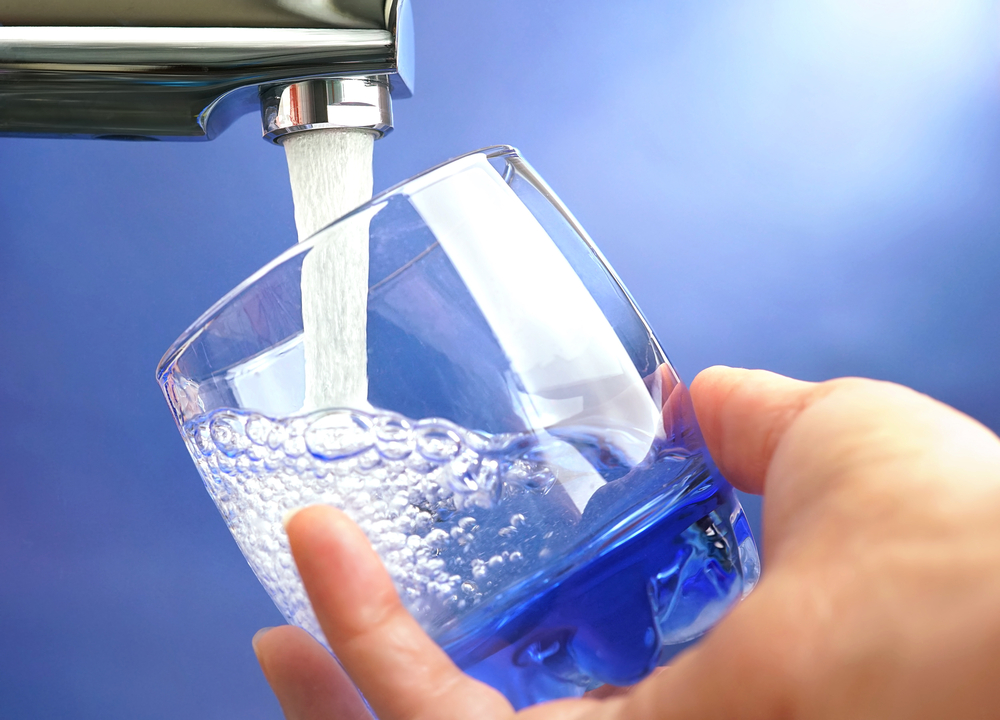 The Environmental Protection Agency (EPA) recently announced plans to address the presence of PFAS, sometimes referred to as "forever chemicals," in America's tap water supply.  Some are arguing that action on PFAS is long overdue while others may be hearing about this issue for the first time. For those in the latter category, here is everything you need to know to understand the issue and what may be to come.  What are forever chemicals? PFAS (which is short for polyfluoroalkyl substances) have been dubbed forever chemicals because they do not break down in the environment. They are resistant to grease, oil, water and...
Read More
Disparities in Drinking Water
September 23, 2021
Author: The Center for Accountability in Science Team
Categories: Water
America's tap water infrastructure is crumbling--and predominantly black communities are suffering the most.  Nowhere is this more clear than in the city of Benton Harbor, Michigan, a city that is 85 percent black. After years of discolored water that smelled of sewage and poured out of the tap "sizzling like Alka-Seltzer," local officials announced in 2018 that Benton Harbor's water has a lead rating of 22 parts per billion.  That may sound low, but it isn't when it comes to toxic lead. The federal government deems any lead rating over 15 parts per billion as a problem that must be addressed. The...
Read More
Over 90% of Pennsylvania Schools Failed to Remove Lead Pipes
August 31, 2021
Author: The Center for Accountability in Science Team
Categories: Water
Fewer than one in 10 Pennsylvania schools took action after finding out that their drinking water supply had unsafe levels of lead. The shocking statistic is part of a larger study by the Pittsburgh-based health advocacy nonprofit Women for a Healthy Environment. The study analyzed how schools addressed health concerns after being notified of their presence. The nonprofit asked 65 random schools if they had addressed increased levels of lead in the drinking water as well as high levels of radon, mold, and lead paint.  The study revealed that 89 percent of schools even tested their water for lead contamination within the...
Read More
EPA Acts on Tap Water Contaminants
Earlier this year, IsTapWaterSafe.com, a project of the Center for Accountability in Science, took out an ad in the L.A. Times and launched a petition demanding the Environmental Protection Agency (EPA) release its plans for Contaminant Candidate List 5.  The Contaminant Candidate List, or CCL, is a list of contaminants that are not currently subject to any drinking water regulations. The process of building CCL's asks for public nomination of chemicals or other materials for consideration. Once received, the EPA will review and determine if the contaminants should be chosen for regulation. The EPA has previously published four CCL's containing hundreds...
Read More
Schools and Child Care Centers Plagued by Lead in Tap Water
April 29, 2021
Author: The Center for Accountability in Science Team
Categories: Water
Too much exposure to lead can harm anyone, but it is especially dangerous for the developing brains of young children.  These facts make the latest report out of North Carolina particularly disturbing. The North Carolina Division for Public Health in partnership with RTI International tested the tap water of 2,129 of the state's 4,409 licensed child care centers and found that nearly one in ten facilities had unsafe levels of lead. In North Carolina, that means as many as 20,000 children were exposed to lead-laced water in their childcare facilities.  Researchers only considered that the pipes contained lead at rates higher than...
Read More
Winter Storms Expose Dire Conditions of Tap Water Infrastructure
March 12, 2021
Author: The Center for Accountability in Science Team
Categories: Water
Millions of Americans were left without safe tap water because of an unexpected, record-breaking winter storm.  The winter storm brought ice, snow, and freezing temperatures across much of the United States with Texas, Mississippi, and Louisiana suffering some of the worst damage. In Texas alone, 15 million people were without safe water. Many more were left without electricity as heavy ice destroyed power lines and halted many wind turbines.  The freezing temperatures exposed the crumbling water infrastructure that has been in need of repair for decades. As temperatures dropped, many water mains froze and eventually burst. When the pipes burst, the water...
Read More
"Biofilm" Sludge in Tap Water Leads to Thousands of Deaths per Year: CDC Report
December 17, 2020
Author: The Center for Accountability in Science Team
Categories: Water
If you have a sensitive stomach and drink tap water, you may want to stop reading here. A new study from the Centers for Disease Control and Prevention found that biofilm -- a sludge coating consisting of bacteria, fungi, amoebas, and other microorganisms -- is lining more than six million miles of tap water pipes in the United States. Sarah Collier, an analytic epidemiologist at the CDC who led the study, described it best in an interview with CNN: "If you've ever felt that slimy film on your teeth when you haven't brushed in a while, that's a biofilm," Collier explained. "Biofilms tend to form anywhere...
Read More
The Hidden Dangers of Tap Water
December 15, 2020
Author: The Center for Accountability in Science Team
Categories: Water
Tap water in the United States is supposed to be safe to consume, but the reality is that American tap water is riddled with contaminants including fecal matter, lead, pesticides, and other potentially harmful substances. To raise awareness about this problem, today we are running a full-page advertisement in the Los Angeles Times warning Californians about the hidden dangers lingering in their tap water. We're directing people to IsTapWaterSafe.com, a site we created to host tap water testing data as well as boil water advisories. While there is plenty of data available to understand the hidden dangers in tap water, the Environmental Protection Agency has been...
Read More
Teen Named Time Magazine's Kid of the Year for Inventing Tap Water Test
December 11, 2020
Author: The Center for Accountability in Science Team
Categories: Water
A 15-year-old inventor was named Time Magazine's "Kid of the Year" after she created a device that can detect lead in tap water.  Gitanjali Rao, a Colorado teen, began her research to develop a lead detecting device when she was just 10 years old. She studied carbon nanotube sensor technology at the Denver Water quality research lab to analyze how chemicals and other impurities can be sensed in water. Her early research led to her developing a sensor that can detect lead in tap water.  Rao's research on water sensors began five years ago, around the same time that the residents of...
Read More
What do you know about Tap Water?