Deciphering Facts and Myths about the Federal GMO Labeling Bill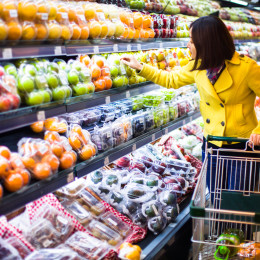 Today, the U.S. House of Representatives plans to vote on a bill that would create a U.S. Department of Agriculture-certified program allowing companies to certify their foods as "GMO-free." To ensure companies can sell the same foods in all 50 states without creating many different labels to comply with a patchwork of state rules, this federal system would supersede state GMO labeling laws.
Activists, like the Environmental Working Group and the Center for Food Safety hate this legislation. They've dubbed it the "DARK Act," and claim it's a ploy to keep consumers from knowing what's in their food. These activists continue to point to a handful of discredited studies that claim GMOs are harmful amid a vast and growing (more than 8,000 studies) body of research showing GMOs pose no risk to our health.
For consumers not convinced by the science, this new federal bill would expand their options to avoid GMOs. Consumers can already avoid GMOs by purchasing organic, but now they'd have additional options certified as GMO-free by the USDA.
Consumers who choose not to purchase organic or GMO-free foods can rest assured that GMO foods are nutritionally equivalent to their conventional counterparts and have been thoroughly tested for safety.
I've explained why federal preemption of state labeling laws is necessary in my recent op-ed for The Hill. You can also learn more about GMOs with our primer "5 Things to Know about GMOs."