Good Science Means Good Policy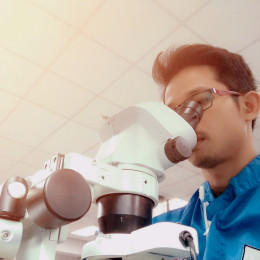 Scientifically unfounded reports and regulations have been our rallying cry as of late (and with the International Agency for Research on Cancer providing so much fodder, who could blame us?).
But regulations aren't always bad! The key to good standards is a healthy dose of good science. In Thursday's edition of the San Francisco Chronicle, Author Andrew L. Yarrow offered a reminder of some of the decade's best regulatory partnerships between scientists, industry leaders, and the U.S. government.
Take a look:
 During the last few years, the Food and Drug Administration and pharmaceutical companies have opened stronger lines of communication to better ensure the safety and expedite the approval of new drugs and medical devices, although conflicts still arise. And just this fall, the FDA announced guidance to better scientifically define what are nutritious foods. Intended to help consumers choose foods that use mono or polyunsaturated fats and are high in vitamin and mineral content, the directive also enables manufacturers to appropriately use the popular "healthy" food label to market their products.

Illustrative of these government-wide trends, in May, Congress passed a strong, bipartisan Toxic Substances Control Act reform bill to establish risk-based, nationally consistent safety standards for evaluating chemicals. The bill was supported both by the chemical industry and by groups like the Environmental Defense Fund and U.S. Humane Society.
You can read more about how the auto industry helped push forward sound fuel-efficiency standards and reduce carbon dioxide emissions, or how silicone manufacturers partnered with the Environmental Protection Agency to monitor the environmental impact of their products, on the San Francisco Chronicle website.