Judge Overturns EPA Rule Mandating Transparency in Science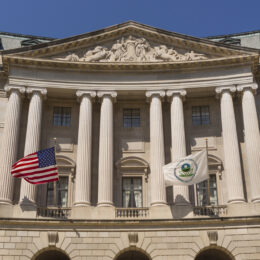 February 2, 2021
Categories: EPA
A federal judge overturned an Environmental Protection Agency rule that required the agency to give less credence to studies that did not disclose their underlying raw data. 
The rule, which was finalized during the final weeks of the Trump administration, had been developed over years of debate. It would have ensured that sound data was used in any studies that influence environmental regulations in dose-response regulations. Dose-response regulations are any regulation that controls how much of a certain chemical to which the public can be exposed.
The Trump administration approved the rule after agreeing with businesses and homeowners that many EPA rules restricting their land were based on studies with undisclosed raw data. That made it almost impossible to challenge the studies that were made the basis of environmental regulations. The Trump administration agreed that these studies could be based on flimsy data and finalized the rule requiring data transparency. 
Environmental activists opposed the Trump administration's rule change because they feared it could overturn some existing regulations. They claimed that some raw data obtained by participants who had signed confidentiality agreements would make it difficult to disclose publicly. Advocates for the rule wanted data used in major regulations to be made public so it could essentially be "peer-reviewed" by others.  
On February 1, Judge Brian Morris, chief judge for the U.S. District Court for the District of Montana, sided with environmental activists and tossed out the transparency rule. The three environmental groups that brought the lawsuit forward — the Environmental Defense Fund, the Montana Environmental Information Center and Citizens for Clean Energy — argued that the agency did not have the authority to make such a policy. 
The newly established Biden administration did not fight the claim and asked the judge to vacate the rule and send it back to the agency for review, which the judge did. 
"EPA is committed to making evidence-based decisions and developing policies and programs that are guided by the best science," said the Biden administration's EPA spokeswoman Lindsay Hamilton.
Mandy Gunasekara, the former chief of staff to President Trump's EPA Administrator Andrew Wheeler, called the judge's decision "unfortunate."
"The decision is unfortunate but does not change the goal of the science transparency rule, which I would urge the new administration to support: Enhance the public trust in agency actions and improve regulatory outcomes," Gunasekara said. 
Darren Bakst, senior research fellow in agricultural policy at the conservative Heritage Foundation, agreed with Gunasekara that the rule change could limit public faith in the agency. 
"You don't know something's the best available science until you see what goes into that," he told the Washington Post. 
Replication is key when determining the validity of scientific studies. It's hard to have public faith in science when regulations are backed by data sets that cannot be replicated, especially when those studies are used to limit individual liberties in the name of environmentalism.