Media Hypes Questions about Artificial Turf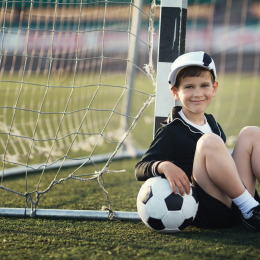 NBC News recently did a "special investigation" into the safety of artificial turf that's been picked up by dozens of media outlets across the country. But showcasing a few cases of young goalkeepers who developed non-Hodgkin lymphoma without any actual proof that their illnesses were tied to artificial turf is highly questionable.
More than three million young people play soccer every year; even more play in college, intramural and adult leagues. The article interviews a soccer coach who identified 38 soccer players who have been diagnosed with cancer, a teeny tiny fraction of all soccer players, with no proof that their diagnoses are in any way linked to the surface they played on.
In fact, it's not until halfway through the article that the author states "No research has linked cancer to artificial turf" and points out the U.S. Environmental Protection Agency says artificial turf doesn't pose a health risk. Yet the scant evidence produced by the NBC News report was enough to cause a high school in Washington state to cancel plans to build a new football field using artificial turf.
We should absolutely continue to study the health effects of artificial turf. However, "investigative" pieces that drum up fears without any concrete evidence to back up their dramatic headlines aren't useful for anything more than needlessly scaring viewers and readers.