Misleading Reports About COVID Vaccines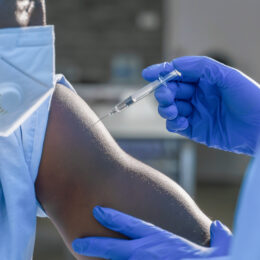 While we may be at the beginning of the end of the COVID-19 pandemic, the use of misleading data about the virus is still continuing to spread.
The latest irresponsible report came from NBC News. In a viral headline posted on February 13, NBC wrote, "Four people in Oregon who received both doses of vaccine test positive for coronavirus."
4 people in Oregon have tested positive for the coronavirus after receiving both doses of the Covid-19 vaccine, health officials said. https://t.co/bZKxw3POS6

— NBC News (@NBCNews) February 14, 2021
NBC's headline painted the scary picture. Many people have been hoping to get the vaccine and now there are four people in Oregon who caught the virus even though they thought they were safe.
In reality, the vaccine is working exactly as epidemiologists expected it would. The Pfizer vaccine, for example, is 95 percent effective. That means some people who get the vaccine may still be susceptible to the virus. The few people who do get the virus after being vaccinated are expected to have less severe symptoms.
That is exactly what happened in Oregon. The four vaccinated individuals who got the COVID-19 virus were either asymptomatic or had very mild symptoms.
As of February 14, 11 percent of Oregon's population had received at least one dose of the COVID-19 vaccine with roughly 671,000 shots administered. So hundreds of thousands of people were vaccinated and just four contracted the virus with very mild symptoms.
This is hardly a cause for concern, but NBC still led with the fear-inducing headline. It makes sense, though. A headline reading "Vaccine Acts Exactly How Experts Told Us It Would Behave" wouldn't have gotten nearly as much attention on social media.
Alternate headline: the COVID vaccines have been 99.998% effective as 4 people test positive out of the 193k+ who have been vaccinated.

This headline from NBC News is beyond irresponsible. https://t.co/X6U32hQdFE

— Josh Jordan (@NumbersMuncher) February 14, 2021
This type of misleading hysteria can lead to real-world ramifications. More than 30 percent of Americans polled said they would probably not get the COVID-19 vaccine, according to data from the Associated Press-NORC Center for Public Affairs Research. This is especially concerning because experts do not believe that herd immunity is possible unless 75 percent of Americans are vaccinated.
On the other side of the coin (and the planet), tiny outbreaks of COVID-19 have unreasonably triggered complete shutdowns in places like Auckland, New Zealand. New Zealand Prime Minister Jacinda Ardern implemented a three-day lockdown of the country's largest city because of just three COVID-19 cases. Rather than isolating the three individuals, Ardern isolated the entire city.
New Zealand, which has a population of 4.9 million, has had 25 COVID-19 deaths since the pandemic began. Meanwhile, New Zealanders have experienced a 20 percent rise in individuals seeking help for "generalized anxiety" because of the pandemic. Prescriptions for antidepressants have also been on the rise.
The pandemic is intimidating enough without misleading data circulating to confuse people or trigger an overreaction. Public officials, including politicians and reporters, must paint a fair picture of the science surrounding the pandemic.