Science Politicization is a Hot Topic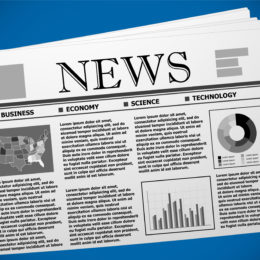 Earlier this month, our Chief Science Officer, Dr. Joseph Perrone, was asked to offer his thoughts on the politicization of science.
The topic stands to influence far more than any election, as Dr. Perrone noted in an earlier opinion piece published in The Washington Examiner. If any one side of the aisle claims a stranglehold on "science," its authority as an impartial determinant is thrown by the wayside. You can read excerpts from Dr. Perrone's interview below, or on the Fox News website.
"The left can eschew industry-funded research supporting the safety of consumer products because it fits their narrative that 'Big Business is poisoning our families,'" said Dr. Joseph Perrone, chief science officer at the Washington D.C.-based Center for Accountability in Science. "The Trump Administration has the right idea to rein in previous Administrations' overreach, such as balancing advisory committees with industry representatives as well as academic scientists."

…

Perrone argued that one of the strengths of industry-led science is that it is largely apolitical by design and subject to corrective market forces.

"While there can be bad actors," he said, "the private sector faces strong incentives to produce safe products and maintain consumer trust though sound science."

When biased interests drive science, Perrone said trouble often follows. For example, the International Agency for Research on Cancer (IARC), part of the World Health Organization, has received more than $139 million in grants from the U.S. government over the last 20 years. Among other things, the IARC has determined that working the night shift, using cell phones, eating hot dogs and breathing "outdoor air pollution" can all cause cancer.

"This agency permits subpar toxicological studies to push its chemophobic agenda," Perrone said.

Meanwhile, the EPA Integrated Risk Information System program (IRIS) has been reproached by other federal research entities, like the National Research Council, "for being far too expansive and lacking consistency, transparency, and proper methodology in evaluating the toxicity of chemicals," added Perrone.

…

"As far as science is concerned, the White House seems to be taking two steps forward and one step back," Perrone told Fox News. "Proposals to indiscriminately slash and burn health and research programming are not the best way to achieve sound science. Poor regulations should be eliminated just as much as thoughtful, pragmatic policies are enacted."