The Dr. Oz Not-So-Miracle Cure Saga Continues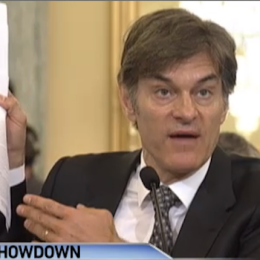 January 27, 2015
Categories: Dr. Oz
It sounded amazing: Lose 17 pounds in 12 weeks without diet or exercise! Viewers of The Doctor Oz Show were told green coffee extract was a miracle weight loss cure, backed by scientific research and Dr. Oz's endorsement. But as we now know, and as Dr. Oz was forced to explain to Congress, green coffee extract's promises were simply too good to be true. And now the Federal Trade Commission is doling out serious punishments.
As we recently blogged, the only study supporting green coffee bean extract as a weight loss tool was retracted by its two lead authors after the FTC found significant flaws with the research in its complaint against the product manufacturer. Now the FTC has announced the marketers who appeared on The Doctor Oz Show and other daytime talk shows to promote green coffee extract are being fined $9 million for making false claims.
In announcing the fines, an FTC spokesperson said: "This case shows that the Federal Trade Commission will continue to fight deceptive marketers' attempts to prey on consumers trying to improve their health."
With an explosion of dubious health claims—many that are promoted on shows hosted by medical doctors like The Doctor Oz Show and The Doctors—consumers have to do their own research before trying any health claims they find on TV, the internet, or magazines. For tips on how to evaluate research studies, check out our tip sheet.