What Happens When Twitter Asks Dr. Oz Health Questions?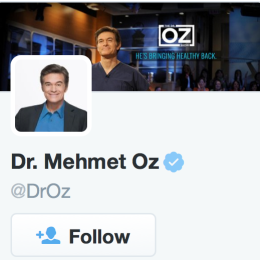 November 14, 2014
Categories: Dr. Oz
This week, Dr. Oz took to Twitter to answer questions from his "fans." The results were quite disastrous for him, but quite comical for us!
Here's Dr. Oz's tweet:
And the responses came rolling in…
Fear-mongering opportunist is an appropriate label…
Lie for money? Would he really??
Good question here…
Probably tea leaves…
Yup.
Touche, David…
Should we all be wearing tin foil hats?
This is serious.
Creative!
The Wizard of Oz?
This is likely.
Someone should check…