Why is so much health news exaggerated?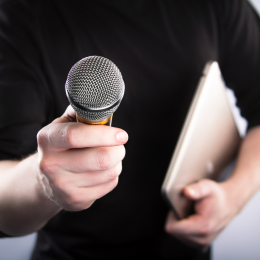 This month's edition of the British Medical Journal features a new study examining misreporting of scientific research. The study's authors sought to figure out why headlines like "Brain chemical lack 'spurs rioting'" are published dramatically overstating researchers' findings.
The authors found that more than a third of all academic press releases contain exaggerated claims that aren't supported by the actual studies they're promoting. And unsurprisingly they found that studies are dramatically more likely to be exaggerated the press when they're promoted with an exaggerated press release.
These researchers explained their findings with an op-ed in The Guardian, writing:
Pressures applied at different points in the news cycle can make science reporting go wrong. Many people rush to blame journalists, just as we did. But our research suggests that behind many misleading news reports is a misleading press release, normally part-written, or at least approved, by the scientists themselves. This makes academics responsible for their own press releases, and they must be held accountable.
With budgets for health and science reporting squeezed at major news outlets, there are fewer journalists with fewer resources to cover new research. And scientists want their research covered in as many news outlets as possible so it makes sense they're willing to let university press offices exaggerate their findings. But the quest for a sexy headline shouldn't prompt scientists to dump their integrity and overstate their findings.
Poor science reporting has serious consequences, including scaring people away from perfectly safe food or products or leading them to believe in "miracle cures" that don't exist. For more information on how to evaluate research, check out our primer on the subject here.