Is Jessica Alba Being Honest?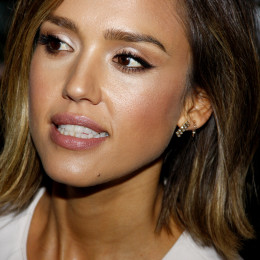 Jessica Alba has built an impressive billion-dollar empire of "chemical-free" baby products, the Honest Company. Preying on new-mom fears about potentially exposing their babies to harmful products, the company pledges: "You can rest easy knowing The Honest Company DOES NOT USE health-compromising chemicals or compounds." It also guarantees: "Free from fraud or deception, truthful – We believe in transparency and that applies to everything – from what we put into our products and how they are made to our internal operations and how we do things."
But deception is precisely what has made Alba's company so much money.
Moms aren't rushing to buy diapers just because they're made by the star of Honey and Fantastic Four—especially when they're typically significantly more expensive than other brands. So Alba has to give them a compelling reason to buy her products by arguing her products are safer than others on the market.
Alba has joined with activist groups like Safer Chemicals, Healthy Families and the American Sustainable Business Council to promote the idea that the chemicals used by many manufacturers, and approved for sale by the federal government, pose a significant risk to consumers and should be banned. They've led the campaign to lobby federal and state lawmakers to ban specific chemicals and change the way new chemicals come to market. These groups are bankrolled by the very companies who stand to profit when chemicals not in their products, but are in their competitors, are deemed harmful or banned.
But do these chemicals actually pose a threat to consumers?
A recent New York Post op-ed points out that Alba's Honest Company products actually do use a number of hard-to-pronounce chemicals, just like her competitors. Chemicals in consumer products are all tested before they go on the market, and regulated by the federal (and often state) government. We can certainly do more to test chemicals and ensure their safety—new legislation under consideration in Congress would require even more testing—but it doesn't mean consumers should fear products currently on the shelves.
Alba and other celebrities like Alicia Silverstone and Suzanne Somers are capitalizing on their celebrity status to convince consumers of their anti-science beliefs. Alba should be "honest" and tell consumers what matters most is her bottom line.